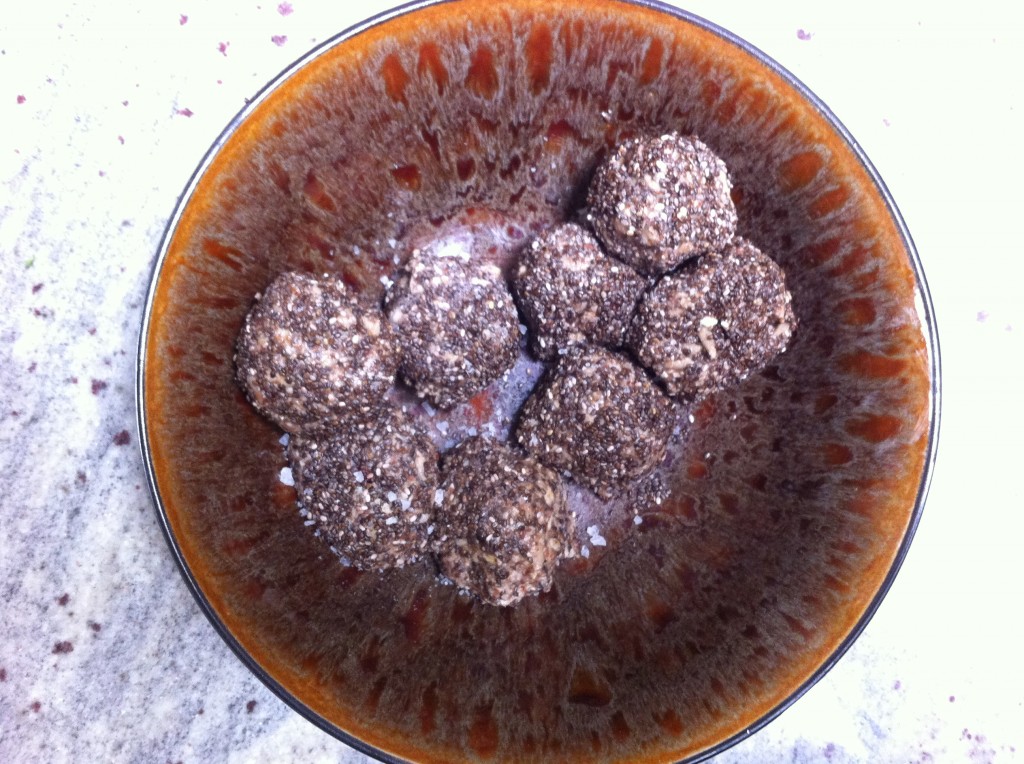 I'm always getting my clients to be mindful of their snack habits and protein intake. (Stay away from sugar and make sure you're eating protein throughout the day is the short and the long of it!).
Try this snack for sneaking in some extra protein in your day. Use the date variant to also get in some healthy medjool dates if you want a *little* sweetness.
1 cup oats (or buckwheat flakes for gluten free option)
1 cup almond butter
1/2 cup ground flax seed
1/2 cup sunflower seeds
1/2 cup dried cranberries
1 tsp vanilla (optional)
1 tbsp coconut oil
If mixture needs more moisture, add more almond butter or coconut oil as needed.
Sweet-treat option: add 1/2 to 1 cup of pitted medjool dates as a healthy sweetener. Will need food processor if adding this! Otherwise mixing by hand will work. There is some interesting research that tentatively shows that eating 6 medjool dates per day during the last 6 weeks of pregnancy improves birthing outcomes.
Mix and roll into small bite-sized balls. Then roll in chia seeds or coconut flakes to coat. Refrigerate to harden. Eat out of fridge or freezer.