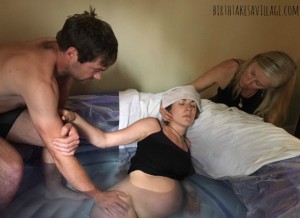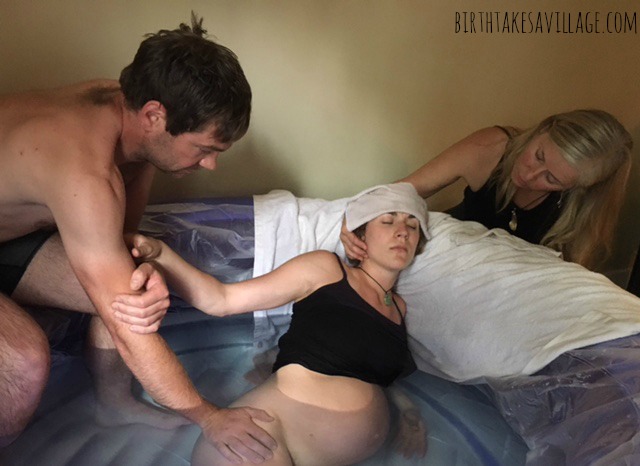 Maximize your comfort in birth with a professional-grade birthing pool. Water is one of the most effective tools for comfort and relaxation during childbirth, and a high-quality birth pool will give your body the immersion, bouyancy and space you need to maximize its benefits.
Birth Takes a Village birth doula clients have access to one of my pools free of charge, and we offer a birth pool rental service to non-clients.
Birth Pool Rentals In Vancouver, BC
If you are not a current doula client and are looking to rent a birth Pool for your upcoming birth in the Vancouver area, we offer a variety of high quality birth pools on a rental basis in partnership with New Spirit Arrivals.
The most important things to consider when renting a birth Pool are that the pools are well maintained, disinfected between uses, come with new one-time-use supplies such as the hose and disposable liner, and that everything you need to set your pool up smoothly will be included in the rental. You can rest assured that renting a birth pool through us will meet all of these standards and include top-notch customer service so that you feel prepared for your upcoming birth.
What's Included in your Birth Pool Rental?
Includes everything needed to setup, use and take down the pool. And, it all comes conveniently organized in a wheeled suitcase for easy transportation.
Your choice of birth pool (Aquaborn, La Bassine Maxi, Made In Water)
Step-by-step setup/take down instructions
A new fitted disposable liner (phthalate free)
A new lead-free, non-toxic 25′ drinking water hose
A universal faucet adaptor
Electric air pump for inflation and deflation
Submersible pump for emptying the pool
A thermometer
A debris net to scoop out debris as needed
Shoulder length waterproof gloves
A 8′ x 12′ plastic sheeting to protect the floor from splashes
A heat retaining lid or cover
An outer cover for the pool (Aquaborn only)
Birth Pool Rental Options:
La Bassine Maxi Pool – $195

The largest birth pool available
Fits 2 people easily
External Dimensions: 75 X 65″
Depth: 25″
Aquaborn Birth Pool – $185

The deepest birth pool available
Fits 2 people
External Dimensions: 71 X 59″
Depth: 27″
La Bassine Made In Water Pool – $175
A smaller pool for smaller spaces or budgets
Ideal for 1 person
External Dimensions: 65 X 53″
Depth: 22″
Reserve the Made In Water Pool
Free Birth Pool With Doula Support Packages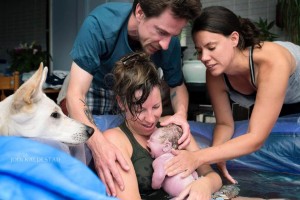 Save effort and money by booking my Birth Doula or Holistic Birth Care packages and get free birth pool use included with top-notch support for your birth. Our birth services include birth pool set-up and tear down along with the knowledge, comfort and experience a doula brings to a birth. We almost exclusively attend home births and are some of the most sought-after doulas in Vancouver, with a reputation for setting clients up for their best chance of having the birth experience they are looking for.
Check Out Our Home Birth Classes!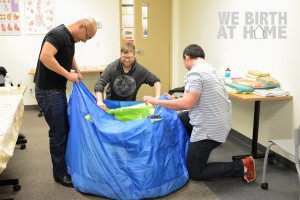 If you are preparing for a home water birth, taking a prenatal class specifically geared towards home-birthing families may be the best thing you can do to prepare. In addition to learning about birth pool set-up and preparing your home for your birth, you will learn how prepare mentally and physically for birth This is the stuff you won't read about in books! Clients consistently say our home birth classes are one of the best investments in time and money they made in preparation for their births. Find out more.