One of the most romantic birth environments I've been in to date – a birth in an old family home in Vancouver, built in the early 1900's, a home that had been in my client Alicia's family for a few generations. Alicia had been there when her own sister was born in the claw-foot bathtub; it was a home that had seen family births and family deaths, and you could feel the history of the home in the creaky hardwood floors.
Alicia and her husband  decided to come in from their home on Bowen Island in order to birth in this family house, and I think they were glad they did!
Supported by her loving mother and husband, Alicia rocked her birth in this old family house. In the middle of 3 minute apart, roarin' strong waves, Alicia looked up at us all at one point and exclaimed, "This is so much fun!".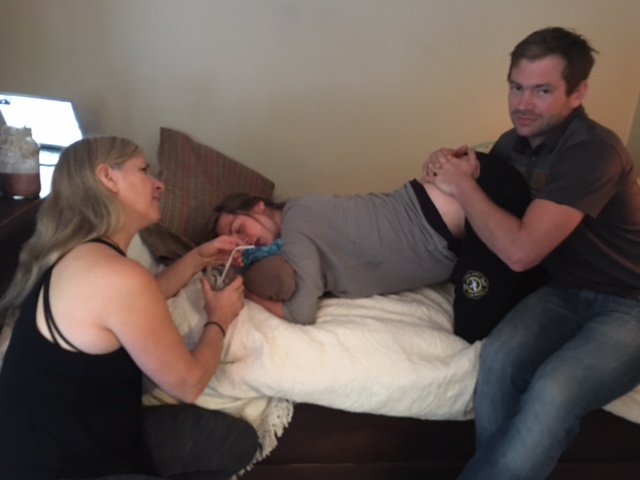 Cold cloths, bites of watermelon, massages from her mother and hip-squeezes from her husband kept her strong throughout her birth. There were so many beautiful moments of Alicia following her body, moving as she needed to from lying down to standing, to squatting, and using her family to lean on throughout.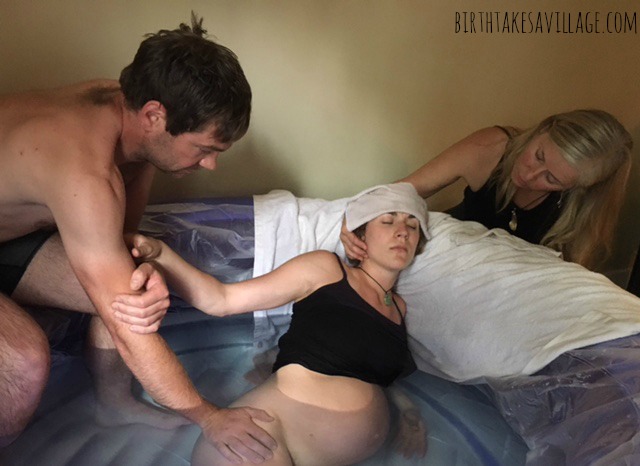 As her baby was crowning, she reached down and gently eased her baby's head out into the world, something I often suggest clients do if it feels right. When the time came, Alicia reached down, caught her, and pulled her up to her chest in a moment of the overwhelming emotion that comes with undisturbed, unhindered birth.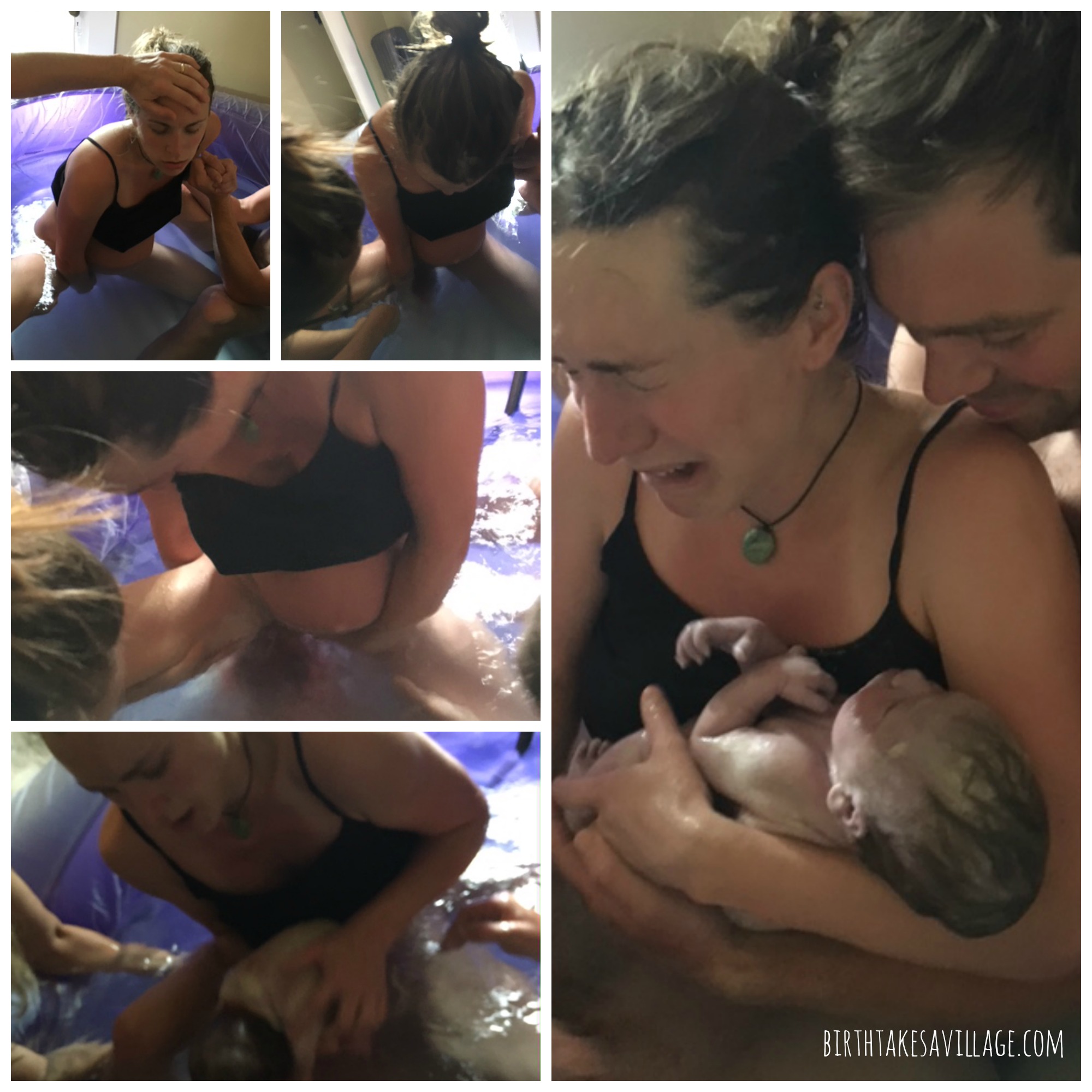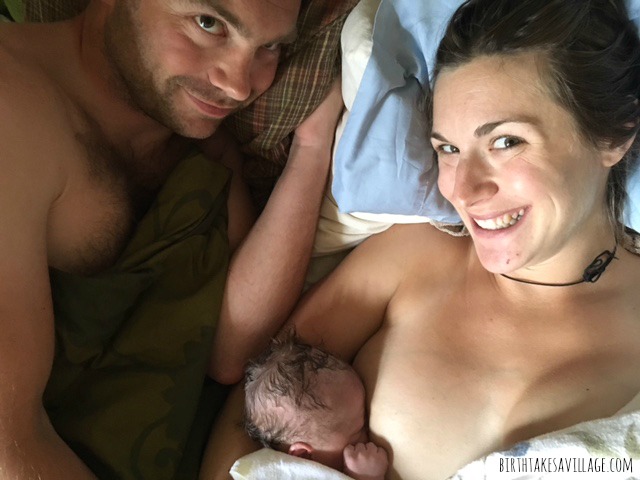 Congratulations to your beautiful family, and thanks for wanting to share these! In her own words, "It's so impactful to be able to show people that you CAN do it!"
I've been loving supporting some cool families planning home births from Bowen Island, and I look forward to spending a bit more time over there! If you're looking support for your upcoming birth, please contact me about setting up a free initial consult!