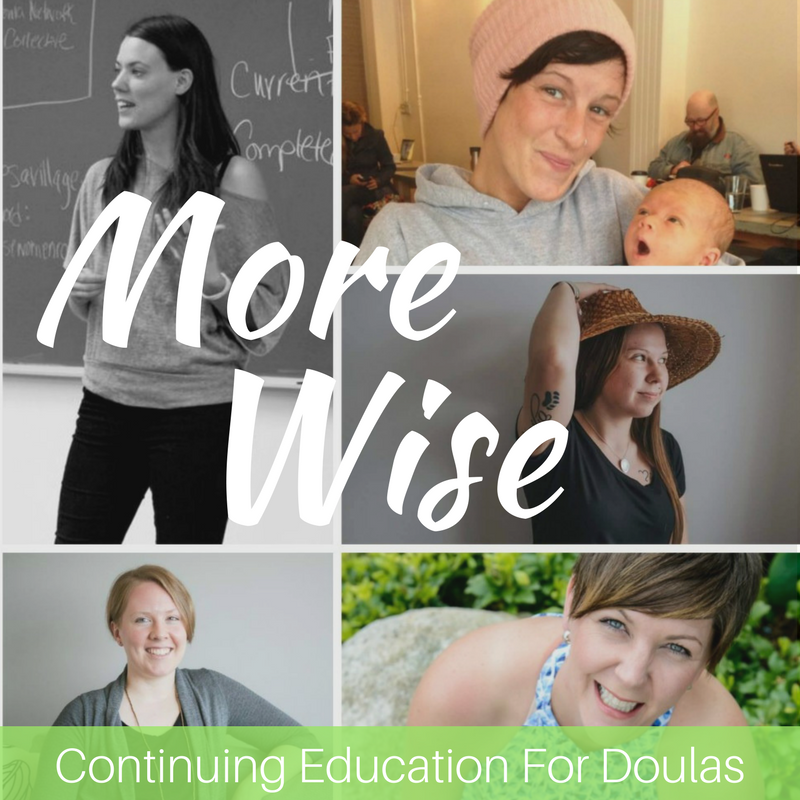 Feed your hunger for knowledge and grow your doula skills with our online MORE WISE courses.
Doulas from all trainings and backgrounds are welcome to attend these MORE WISE continuing education class, with discounted rates for Wise Woman Way of Birth doula training graduates.
Next program series is ONLINE to allow you to further your education from the comfort of your own home, and will run from SUNDAY, March 4 2018 to Sunday, May 13th, 2018 from 5pm-7pm PST.  Recordings will be available to students who pre-registered.
Sign up for Complete MORE WISE Program to receive all 11 classes for the price of 8
OR
Pick and choose individual classes as applicable to your practice.
Individual Classes:


Investment:
Wise Woman Way of Birth Graduates: $270 for entire 11-class More Wise program, or $30 per topic (Get 2 classes for free when signing up for full program)
Other students: $360 for entire 11-topic program or $40 per class (Get 2 classes for free when signing up for full program)
**Registrations are non-refundable.
CLASSES ARE ONLINE. A link will be sent out prior to class start time for you to login from your computer or phone.  Recordings will be available, but please try to attend in person so you can participate and ask questions.
If *I have to postpone a class due to getting called to a birth, a rescheduled date and/or recording of the class will be made available within the week of the  scheduled time).
CLICK HERE to view full schedule and register for individual classes OR
BONUS Classes TBA:
**These bonuses are not currently part of the full program. Cost and availability to join these classes TBA.
Positional Support and Techniques for Doulas
Water Birth & TENS Unit Use
Supporting Long or Challenging Births
Breech and Twin Birth for doulas
Premature Birth for doulas
Nutrition for Doulas
Prep your birth clients for healthy SLEEP attitudes
Breastfeeding for doulas