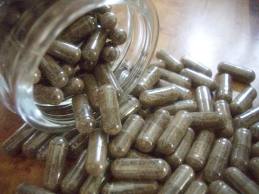 Birth Takes a Village has partnered with New Spirit Arrivals to offer convenient placenta encapsulation for those interested in it.
Available in either Raw or Traditional Chinese Medicine methods of preparation, your placenta will be prepared by a professional encapsulation specialist committed to efficiency and safe handling of your placenta.
We have chosen New Spirit Arrivals as our partner because of their reputation for good service, quick turn around times, and reliable preparation methods.
You will have your choice of Vegi-Capsules or flavoured Gel-Caps.
What Is Encapsulation?
Consuming our placenta has not been a common practice in our society in the past, however, it is quickly becoming more commonplace as people learn about the option. Some prepare and consume their placenta themselves by cooking it in a stew or stir fry, or by blending it raw into a smoothie. For those who feel queasy at this thought, encapsulation is the perfect option.
Placenta encapsulation is the method of preserving and preparing the placenta for consumption. The placenta is preserved through dehydration, then ground to a powder and put into capsules for easy and convenient intake.