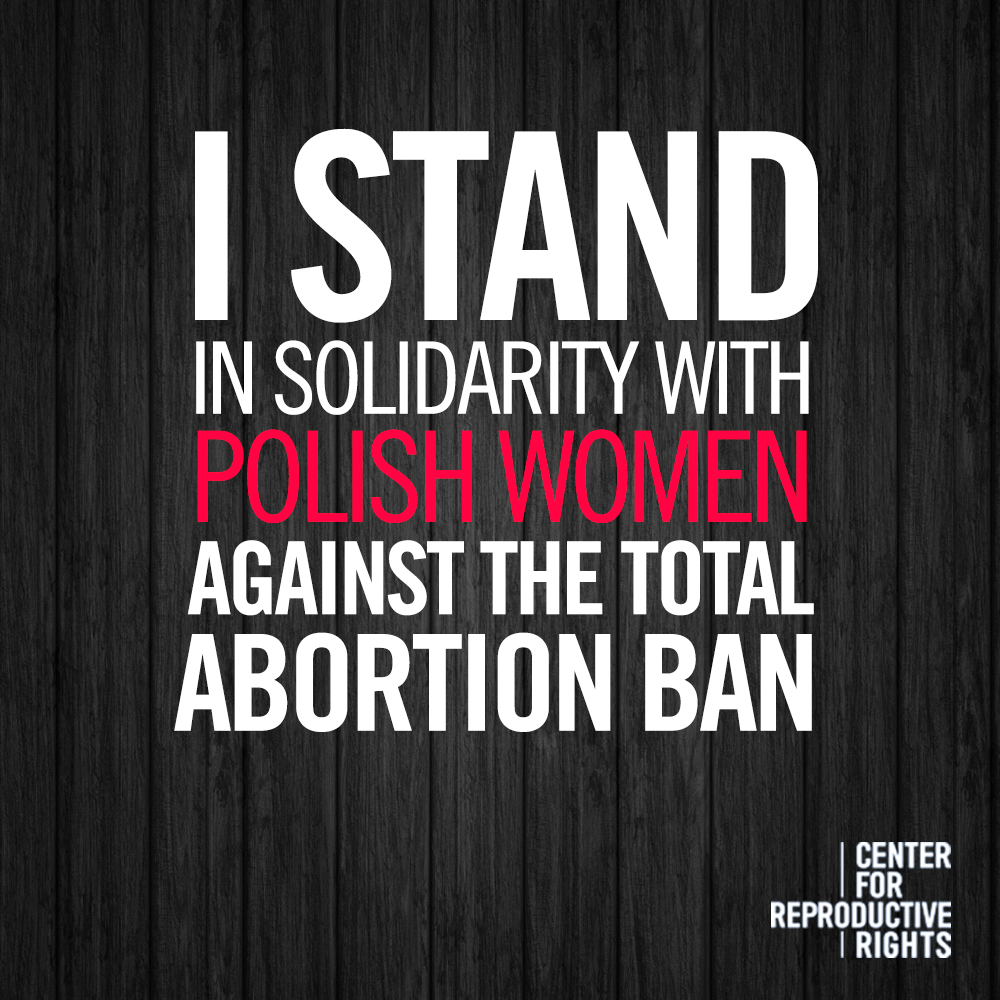 To me, part of taking a stand for rights to choices in childbirth means taking a stand for reproductive rights as a whole. This includes rights to choices in miscarriage, pregnancy loss and abortion.
This morning, news of a protest in Poland popped up in my newsfeed and the power of it made me tear up a bit.  According to the article:
"Thousands of Polish women dressed in black have boycotted work and taken to the streets in protest against a plan to ban abortions. Without half their workforce, government offices, universities and schools in 60 cities across the country closed their doors."  (independent.co.uk)
Apparently, Poland already had extremely restrictive abortion laws – some of the most restrictive in Europe – and the proposed modifications aim to make them even more restrictive, banning even those abortions that "would make all abortions illegal, even in cases of rape or when the woman's life is at risk, with prison terms of up to five years for women seeking abortion and doctors who perform them.". (independent.co.uk).
I love it when large groups of people rally together to make a change, and when the cause has to do with reproductive rights it's bound to feel near and dear to my heart.  The more work I do in birth, the more I realize the need for education, advocacy, and options in all areas of reproductive health care, and the more driven I am to be a voice and resource not only for childbirth, but also for planned abortion and unexpected pregnancy loss.
Here's to all the people in Poland who were not afraid this week to take a stand on this important issue!