I got a new doula-bag a few months ago, and I am still excited about it. Being a full-time, fully-booked doula, I decided it was time to upgrade from my cumbersome suitcase to a nice bag that that I could love carrying around.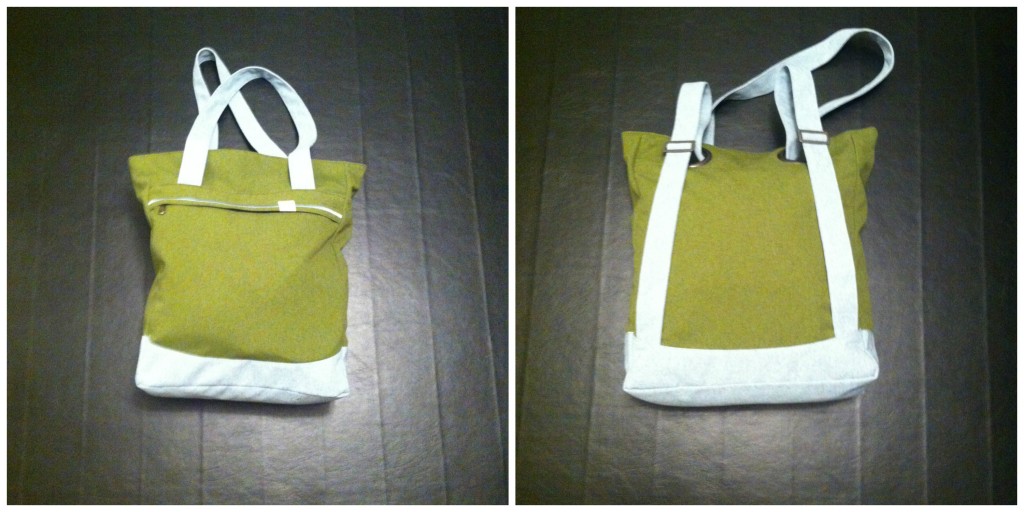 I opted for a bag that can be worn as a shoulder bag OR as a backpack. The backpack feature is nice because I'm also often toting around my birth pool and supplies (stay tuned for my next post to see what I do for that!).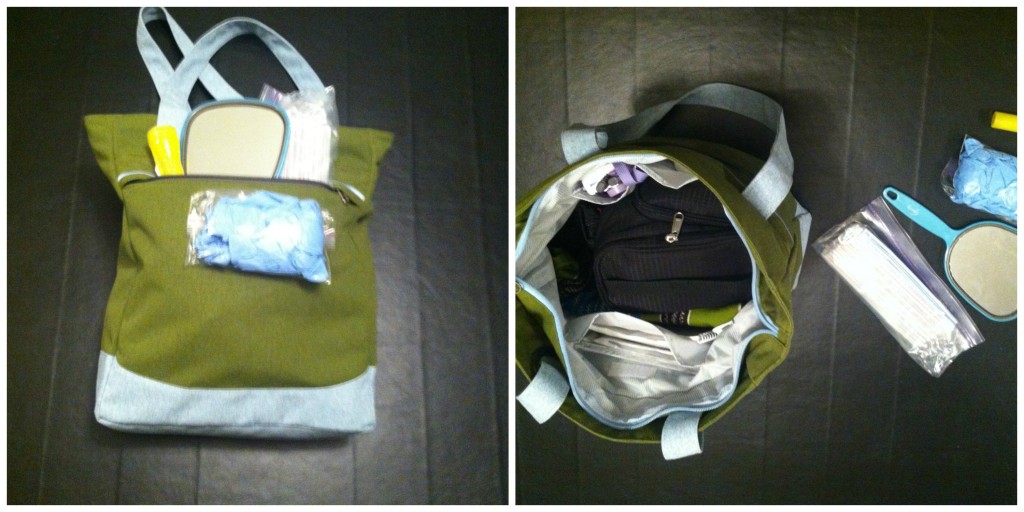 In the front pocket, I have a few handy items:
Flashlight
Mirror
Bendy Straws
Ziploc bag of latex gloves
Inside the bag, I have the following:
TENS machine, pads, and spare batteries
Ice pack
Some LED candles
Rebozo
A few handy compartmentalizing bags to further organize supplies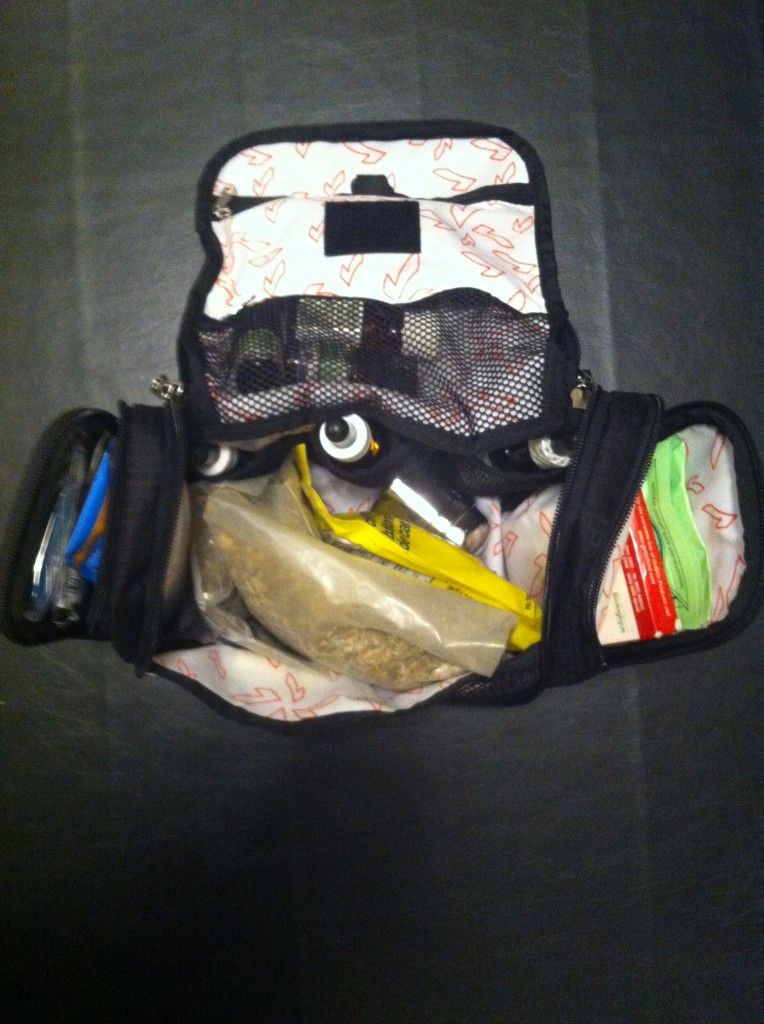 The herbs-etc bag, as seen above, contains:
A few herbs for a postpartum tea (using only the herbs I am familiar with, no guessing games in using herbs and teas with clients!)
A couple nice essential oils such as lavender and peppermint oil
Packets of powdered coconut water and Emergen-C
Chicken stock cubes and dehydrated miso soup packets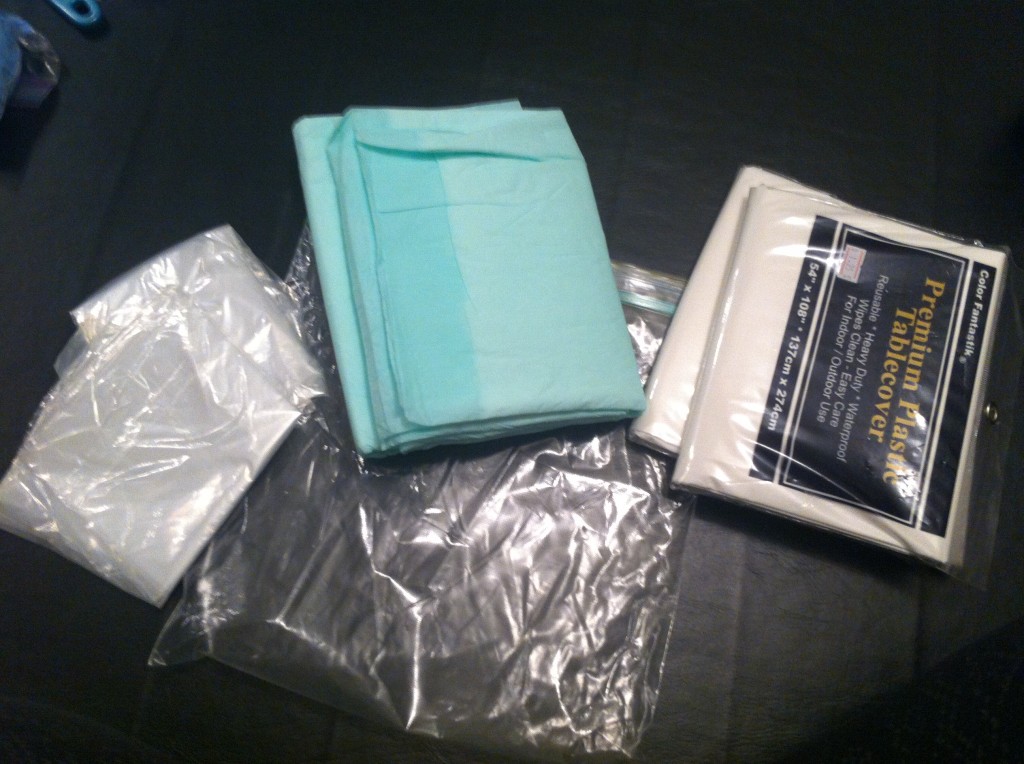 I also have some spare home birth supplies, for people who need some extras in a pinch, didn't have time to prepare, or are changing to a home birth plan at the last minute. It contains:
2 garbage bags
2 plastic sheets
A few underpads
A ziploc bag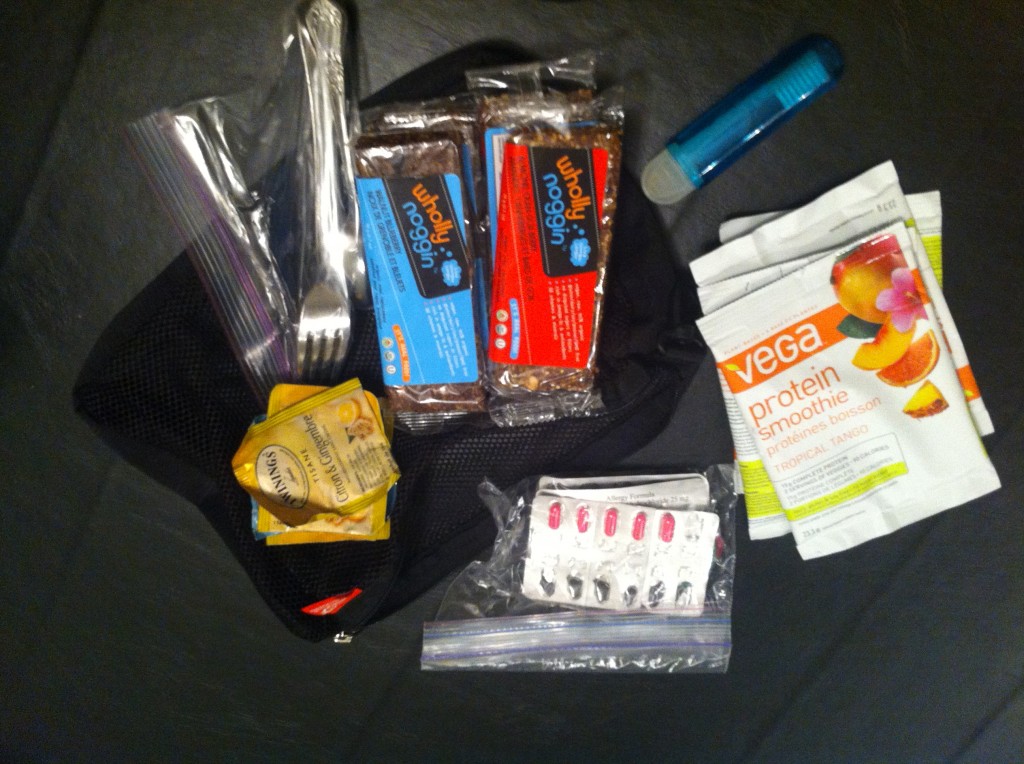 Most importantly, I've got my self-care bag. Here's what is in it:
Protein smoothie mix
Energy bars
Tea bags
Toothbrush
Allergy and headache medicine
Fork and spoon
Space to spare to toss in a packed meal when I run out the door.
Note: I have a few extra emergency self-care items in my car… stay tuned for a future post to see what those are.
There you have it: my doula bag unpacked. Come back to read parts 2 and 3: sign up for my newsletter so you don't forget!
Want to be a doula? Check out our Doula Training Course.