In-Home Sleep Consultation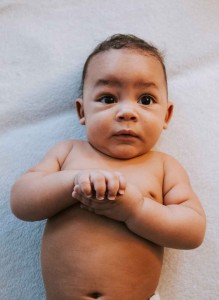 Do you need sleep support right now? I will come to your home and together we will discover ways for your family to get better sleep. My methods do not require any crying by your child; instead, I look for holistic ways your family can accommodate the sleep needs of the child. To learn more about this approach and the difference between a Sleep Educator and a Sleep Trainer, you can find a short article by clicking here.
What do you get?
Initial fact-gathering process regarding your child's sleep habits and your family's particular needs
120 minute visit at your home to discuss your assessment, explore options, and devise a plan
Customized Sleep Strategy Package delivered via email within 2-3 business days
One month of unlimited email follow-up
Cost: $350
Skype Call Sleep Consultation
Do you need some advice or information about infant sleep? We can have a conference call over Skype to discuss your unique sleep situation and brainstorm on what strategies will help your family get better sleep.
What do you get?
60 minute Skype call to discuss your questions
A summary list of action items delivered via email within 2-3 business days
One month of unlimited email follow-up
Cost: $150